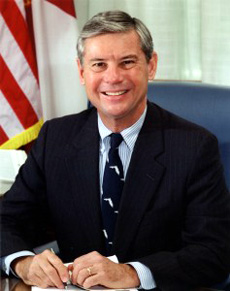 The University of Florida is home to the papers of D. Robert "Bob" Graham, former U.S. Senator and Governor of Florida.
Graham's political papers, spanning his tenure in the Florida House of Representatives (1966-1970) and the Florida Senate (1970-1978), as well as his tenure as U.S. Senator (1987-2004) have been arranged and described and are available to researchers. The collection also documents Graham's political campaigns, 405 Workdays, and his personal life and accomplishments.
Please note that the official records of Graham's two terms as Governor (1979-1987) are held by the State Archives of Florida.