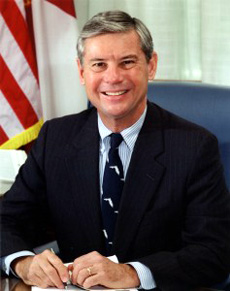 The University of Florida is home to the papers of D. Robert "Bob" Graham, former U.S. Senator and Governor of Florida.
Graham's state legislative papers during his tenure in the Florida House of Representatives (1966-1970) and the Florida Senate (1970-1978) have been arranged and described and are available to researchers.
The papers documenting his tenure in the U.S. Senate (1987-2005) are currently being arranged and described by archivist Debra Davendonis-Todd.
Please note that the official records of Graham's two terms as Governor (1979-1987) are held by the State Archives of Florida.